The 7 Deadly Estro-Sins: Sunscreen
August 06, 2019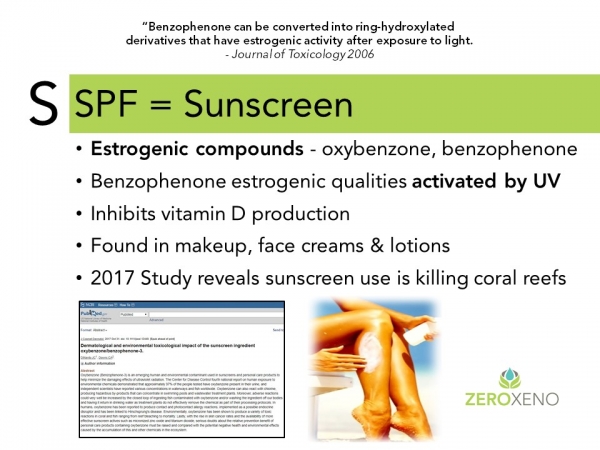 Do you really need to slather on chemical sunscreens to protect yourself from the big bad sun? I personally believe nature has provided alternate solutions. So how do you stay sun safe if you don't slip, slop and slap on traditional sunscreen? Today as I complete the last blog post in my seven part series, The 'BSFACTS' on the 7 Deadly Estro-Sins, I will endeavor to teach you how to be naturally sun smart!
I know this may be tough for many people to comprehend, but if you put on your thinking cap and use common sense you will believe what I am about to write. Of course, I will back up my statements with science for those of you who want to take it to the next level. Common sense or science whatever your pleasure I will provide both. So let's get on with it then.
Sunscreen Friend or Foe?
SPF stands for 'Sun Protection Factor' but most of you know it simply as 'sunscreen.' It is used by everyone in our world, both young and the old alike. You will find it in baby lotion, makeup, face cream and of course in the products meant to protect you from the sun, aka 'sunscreen.'
Sunscreen is meant to safeguard you from the sun, but what does that really mean? 
For thousands of years, people have been exposed to the sun and gone unprotected by chemical sunscreens. Have they been all the healthier for it? Read on and decide for yourself what you believe.
Recent studies have examined the relationship between sunscreen ingredients and the risk of developing cancer and hormone issues. The scientific community is associating various diseases of our modern world to chemical UV filters commonly contained in sunscreen.
We Need the Sun
The sun plays a very important role in all living creatures - plants, animals and humans alike. Turtles need the sun to keep their shells hard and prevent metabolic bone disease due to low vitamin D production. Birds 'sun' themselves in order to absorb vitamin D naturally. 
Plants need sunlight
to grow, assimilate carbon dioxide and produce oxygen .
People require sunlight so their body's can produce
vitamin D
and
fumaric acid
that keep cellular energy levels up and immune systems functioning properly. Without adequate vitamin D, sickness abounds and cancer and disease grow. Think about it, if there was no sun, life would cease to exist!
According to one 
study
, people living at higher latitudes were more prone to vitamin D deficiency which correlated to increased risk of cancer, autoimmune and cardiovascular diseases. This should reveal the importance of vitamin D to overall health and well-being.
So, now you have the basic reasons why the sun is good for you! Next comes the fun part, learning about the xenoestrogen effects of sunscreens (at least in my world this is an interesting subject matter).
Xenoestrogens in Sunscreen
Below is a basic list of the main estrogenic ingredients used in many popular sunscreens.
Believe it or not there are even studies that suggest that the estrogenic effects of benzophenone are activated by the UV rays of the sun. This means the sun actually accelerates the estrogenic effects of the sunscreen! Definitely not the kind of protection I want to put on my skin or my kids for that matter.
What Are the Options?
Now that you understand the health benefits of moderate sun exposure and the dangers of xenoestrogens in sunscreen, what will your choice be? Personally, I recommend you gradually build a base tan to ensure you don't burn when you go to the beach later in the summer. This will also help build up your body's store of vitamin D and fumaric acid to its optimal level. Of course common sense should be used and i
f your skin is beginning to burn, cover up or find some shade.
Eat Your Sunscreen
Another sunscreen I highly recommend is food. That's right food! Did you know that if your diet is rich in antioxidant fruits, vegetables and teas you're less likely to get a sunburn. Think about this logically with me. 
Where are the majority of high antioxidant rich fruits and veggies grown in the world? You guessed it, close to the equator which has lots of sun. What season yields high antioxidant rich fruits like blackberries, cherries and strawberries? Correct again, the summer! So why not go ahead and
eat your sunscreen
. It's a great way to avoid chemical laden, hormone disrupting UV protectants. Enjoy nature's
natural sunscreen
 - 
high antioxidant foods
, and eat your heart out.
Remember the BSFACTS
Now that you're aware of how harmful xenoestrogens in traditional sunscreens can be, you are equipped to combat them. Share your new found knowledge with your friends and learn all of the 'BSFACTS'.  Trust me, your hormones will thank you that you did!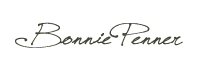 ---
All Zero Xeno (ZX Enterprises Inc.) products are for external use only.  All advice and information posted on this website is from personal research and/or experience and is intended for general educational purposes. Our intent is not to diagnose, treat, cure or prevent any disease. The information on our site is not intended to be a substitute for professional medical advice related to specific medical conditions. We cannot diagnose illnesses nor confirm any claim as to therapeutic safety, effectiveness or course of treatment. Always seek the advice of your physician or other qualified health professionals for any concerns regarding your health. Only your physician can provide specific diagnosis and treatments. Please refer to our full Disclaimer for more details.
---