The 7 Deadly Estro-Sins: Introduction
February 06, 2020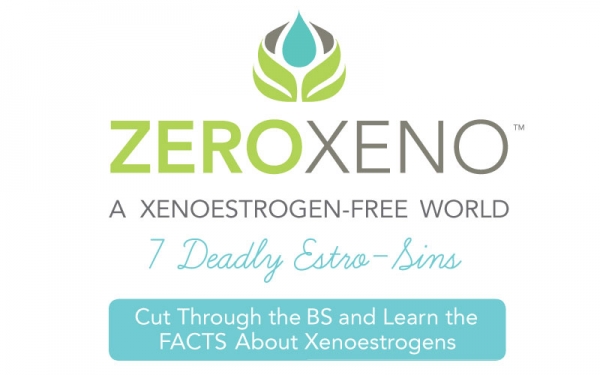 Join me as I cut through the 'BS' to learn the 'FACTS' about xenoestrogens!
BPA-Free is a Load of BS!
How can you protect yourself when you don't know the dangers you face every day?
A Lot to Digest
When you first start learning about xenoestrogens it can be quite overwhelming. I created the '7 Deadly Estro-Sins' acronym as a way to cut through the 'BS' and learn the 'FACTS' about xenoestrogens. Just remember the simple acronym – 'BSFACTS' – and you'll have a handle on the main sources of chemicals that mimic estrogen. 
Learn the Acronym
Layers and Levels
Taking one topic at a time makes decreasing the amount of xenoestrogens in your life more manageable and allows easy exploration of the lifestyle changes needed. By going through the 'BSFACTS' with me you'll learn why xenoestrogens are potentially harmful to your health and how you can effectively avoid them.
In doing so, it's possible to easily and simply eliminate up to 70% of the hormone disrupting chemicals you are commonly exposed to everyday. Let me educate you on 'The 7 Deadly Estro-Sins' and together we can create a xenoestrogen-free world!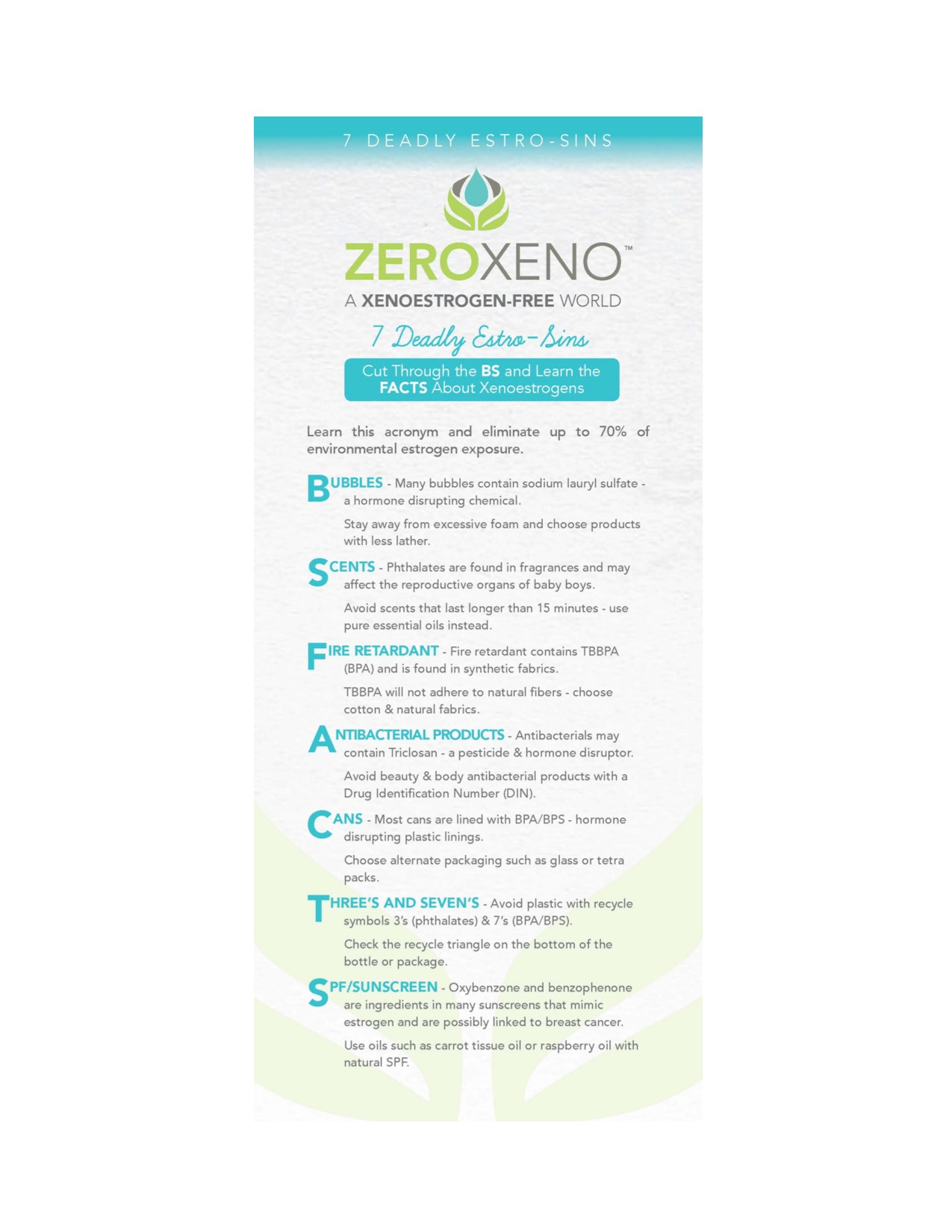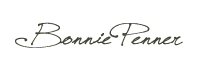 ---
All Zero Xeno (ZX Enterprises Inc.) products are for external use only.  All advice and information posted on this website is from personal research and/or experience and is intended for general educational purposes. Our intent is not to diagnose, treat, cure or prevent any disease. The information on our site is not intended to be a substitute for professional medical advice related to specific medical conditions. We cannot diagnose illnesses nor confirm any claim as to therapeutic safety, effectiveness or course of treatment. Always seek the advice of your physician or other qualified health professionals for any concerns regarding your health. Only your physician can provide specific diagnosis and treatments. Please refer to our full Disclaimer for more details.
---