Dangerous estrogen activity in body care products
Click
Here
to Learn More!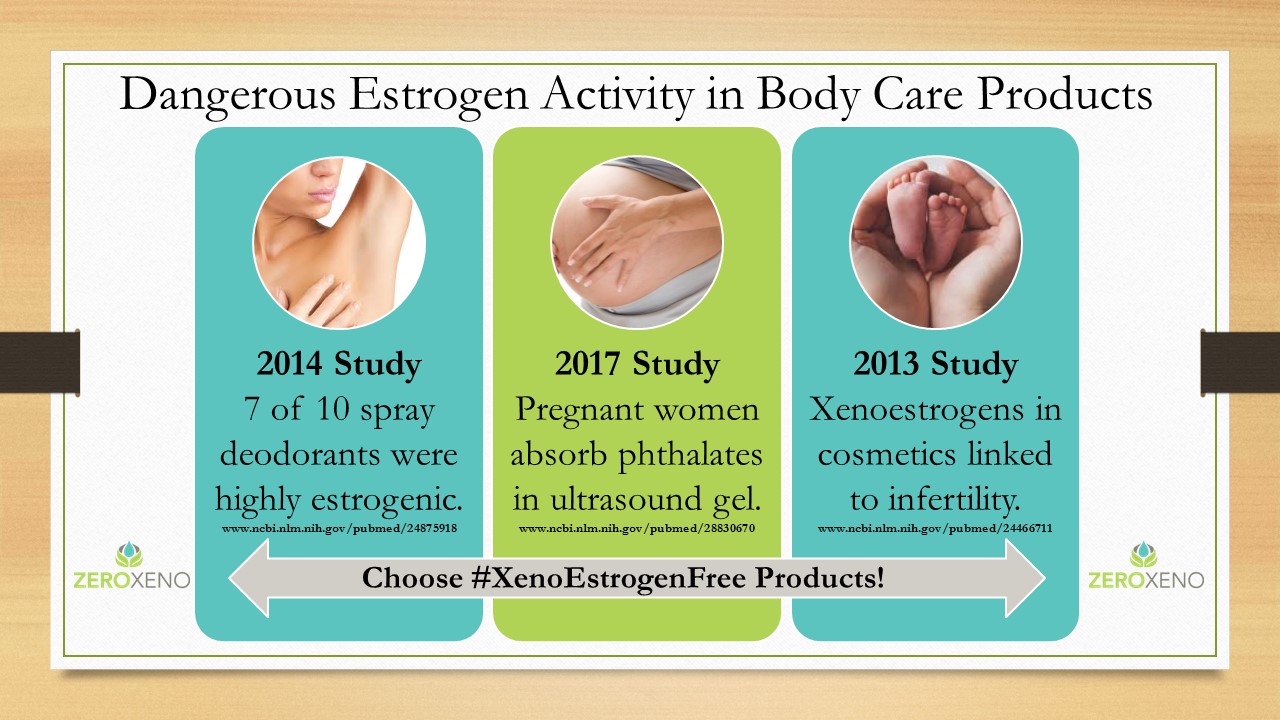 Study Links
2014 Study - 7 of 10 spray deodorants were highly estrogenic.

2017 Study - Pregnant women absorb phthalates in ultrasound gel.

2013 Study - Xenoestrogens in cosmetics linked to infertility.
---
All Zero Xeno (ZX Enterprises Inc.) products are for external use only.  All advice and information posted on this website is from personal research and/or experience and is intended for general educational purposes. Our intent is not to diagnose, treat, cure or prevent any disease. The information on our site is not intended to be a substitute for professional medical advice related to specific medical conditions. We cannot diagnose illnesses nor confirm any claim as to therapeutic safety, effectiveness or course of treatment. Always seek the advice of your physician or other qualified health professionals for any concerns regarding your health. Only your physician can provide specific diagnosis and treatments. Please refer to our full Disclaimer for more details.
---